Commercial Signage Fabrication from Di Emme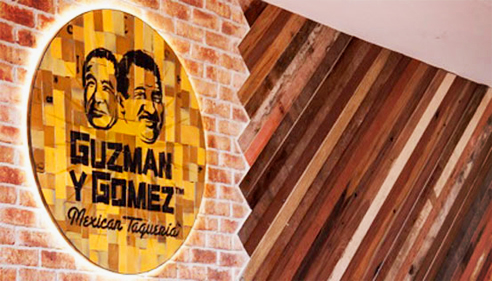 Leading the way with imagination and creative signage, Di Emme has the fabrication and finishing skills to deliver signage solutions for all types of businesses. We love working with different industries, so whether you are a specialty signage consultant, sign manufacturer, shop fitter, architect, or designer, you can rely on Di Emme to deliver the creative signage you require.
We're also able to produce signage on any scale including shopping centres, corporate buildings and train stations. We work with all types of materials to ensure your project has maximum impact. We offer 3D fabrication in virtually any medium - this includes fibreglass, foam, MDF, and metal. We use all types of specialist paint finishes including faux marble, wood, stone, silver or gold gilding, stucco, Marmarino, and more. For more information, visit www.diemme.com.au.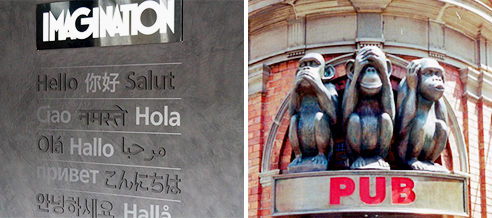 Left: An applied embossed concrete finish with vinyl graphics for this industrial-style sign for the creative agency, Imagination. Right: Sculptural signage of the monkeys that 'speak no evil, see no evil, and hear no evil' was fabricated to complement the exterior finish of this heritage-listed Bank of Australia building now the iconic 3 Wise Monkeys pub in the heart of Sydney.