Decorative Retail Wall Treatments from Di Emme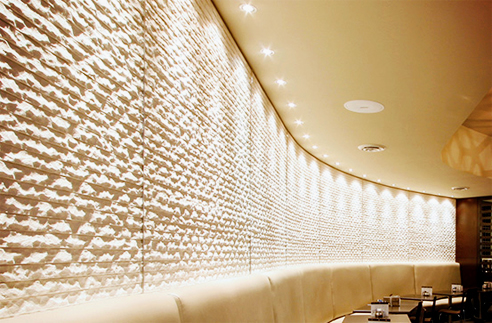 Di Emme offers an extensive range of more than 500 different paint finishes and wall treatments. Popular finishes include stucco, gilding, rust, antique, Marmorino, wood grain, and sponge finishes. These can be applied in the studio or directly onsite onto walls, columns and ceilings. With our team of experienced artisans, Di Emme has been involved in several fine restoration projects including Sydney Town Hall and Admiralty House at Kirribilli.
Our skilful team can also create murals as they are experienced in maintaining a unified application of complex finishes over large areas for commercial projects. For inspiration visit Di Emme's ever-expanding library of traditional and contemporary paint finishes, and then work with our talented artists to create personalised effects for your project.
Di Emme can also create any custom finish you desire. For more information, visit www.diemme.com.au.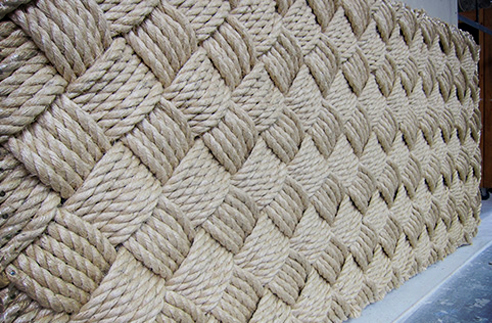 Rugged woven rope wall panel for Armidale Bowling Club.
Di Emme Creative Solutions Pty Ltd Profile
02 9550 0811 Mobile: 0403 254 201
Unit 3, 87-89 Moore Street, Leichhardt, NSW, 2040