Spotted Gum Hardwood Decking from Hazelwood & Hill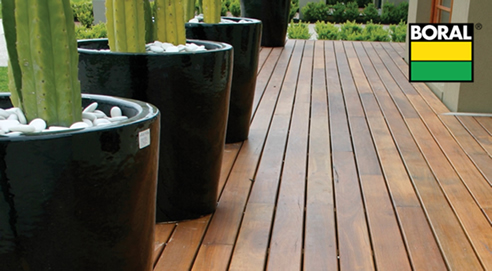 The word "spotted" refers to the soft mottled colour caused by weathering of the outer tree as it sheds elliptical strips of bark.
This colour varies from pale grey browns and soft creams to a rich chocolate brown. A very tough timber, its frequent wavy grain can produce an attractive and highly valued fiddle back effect. A hardwood timber deck provides a way to enhance any home, garden, commercial or retail property. A hardwood timber deck creates a comfortable, attractive and flexible feature that can be added to any kind of outdoor area.
The available sizes in stock are: