Light Laminated Veneer Lumber from Hazelwood & Hill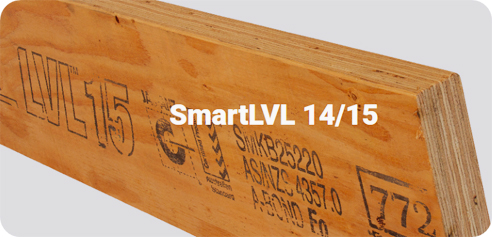 Hazelwood & Hill are pleased to be able to offer Tilling Timber - SmartLVL 14/15 which is the smallest and lightest Laminated Veneer Lumber in the Australian market. SmartLVL 14/15 is naturally engineered for strength, allows smaller cross sections for the same properties as some common LVL.
SmartLVL is H2s (glue line) treated for use South of the Tropic of Capricorn. It can be post-production pressure treated to H2 or H3 to AS/NZS 1604.4. For further information, please direct all your enquiries to our sales team, visit www.hazelwoodhill.com.au.