SPARTACOTE™ Blended Chip Flooring Finish from LATICRETE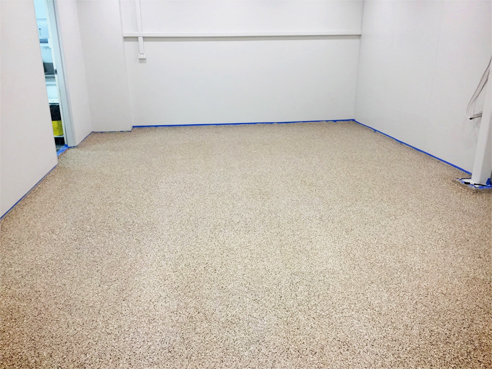 Recently the R&D lab at LATICRETE Australia Head Office got a make-over and received a beautiful new LATICRETE SPARTACOTE™ BLENDED CHIP floor. We think it looks fantastic!
Not only does SPARTACOTE BLENDED CHIP provide a capable, seamless flooring finish suitable for numerous commercial and residential applications, it is also available in a wide assortment of blends and finishes to suit your designer needs.
With a contoured finish to allow for optimal traction, this minimal maintenance coating system offers 1-day installation and next day return to service!