Designer Cavity Slider Frame Options from Tornex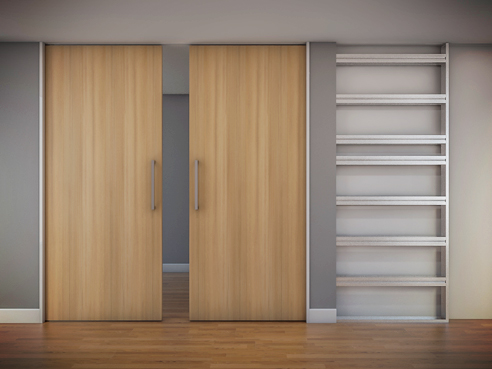 New Cavity Slider Frame Options - It's your Design, your Choice!
To ensure that our customers attain the maximum in design flexibility and installation convenience, we have expanded our range of frame options, to now cover the following:
SLIMLINE ARCHITRAVE: Elegant full aluminium frame, fire and corrosion resistant. Ideal for commercial and domestic applications alike.
SQUARE SET: Plasterboard (10 or 13mm) fits neatly behind the square set trims, which facilitate the plasterwork around the edging, creating a modern square set finish.
SHADOWLINE: With a clean and straight shadow edge, wall linings fit behind the Shadowline profile, allowing the plasterwork to create this popular finish.
READY-TO-LINE: The ideal solution where specific architrave trims are required as they are easily fitted to the pre-assembled and prepared Ready-to-Line door frame.
Our new frame options, combined with a range of top tracks designs and the ability to build doors to almost any required dimensions, ensures that our customers will find the perfect solution for every application.