Architectural Aluminium Manufacture Sydney from DECO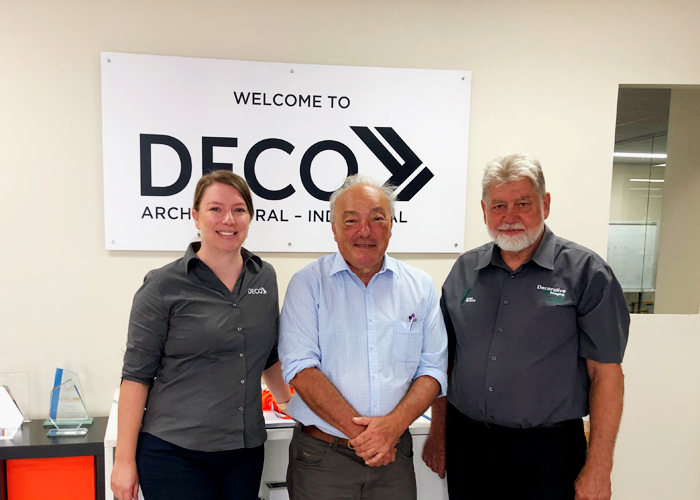 Local MP visits newly acquired DECO manufacturing business
Federal member for Macarthur, Dr Mike Freelander visited Australian-owned company DECO (Decorative Imaging Pty Ltd) at their new manufacturing facility on Airds Road, Minto on Monday 4 March.
The local MP visited the company to gain a better understanding of the manufacturing ability in the Macarthur area, and what he can do to better to support industry and local economic growth.
DECO founder and director Ross Doonan said the Australian manufacturing industry needs more support from the Federal Government to enable growth to occur; "Topics I discussed with Dr Freelander during his visit included the research and development tax incentive, the large increase in gas and electrical prices and the need for more industry training and skills development."
Dr Freelander was taken on a tour of the factory and met the staff of this rapidly growing family-owned business. Impressed with their innovative technology and range of products available from DECO, the MP hopes to assist with the industry's health into the future.
For more information about DECO visit www.deco.net.au.