2019 Autumn Paint Colour Trends by Dulux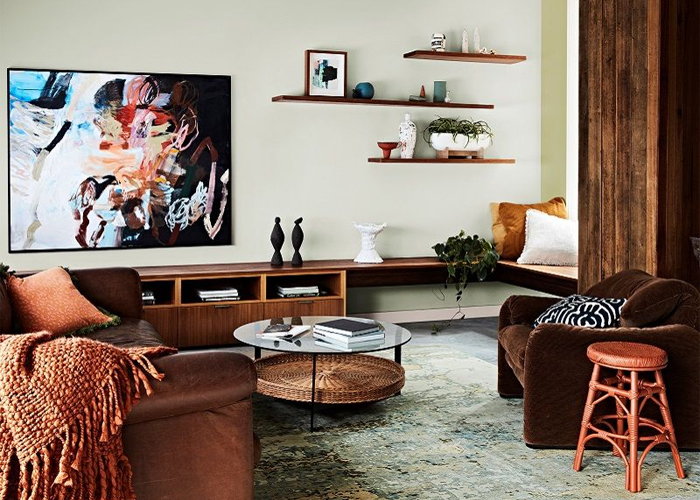 Autumn Trend
Derived from the Repair palette from the Dulux Colour Forecast 2019, this trend is all about creating cosy, joyful spaces that nurture and inspire.
It's time to repair our connection with nature
Striking combinations, such as verdant green, chocolate, umber and sienna set a playful, optimistic tone, while soft, green-based grey has emerged as the neutral and the ideal pairing for these nature-based hues.
The Repair palette explores a mindful appreciation of the humble and handcrafted simple pieces - whether they've been collected on your travels or found in vintage stores.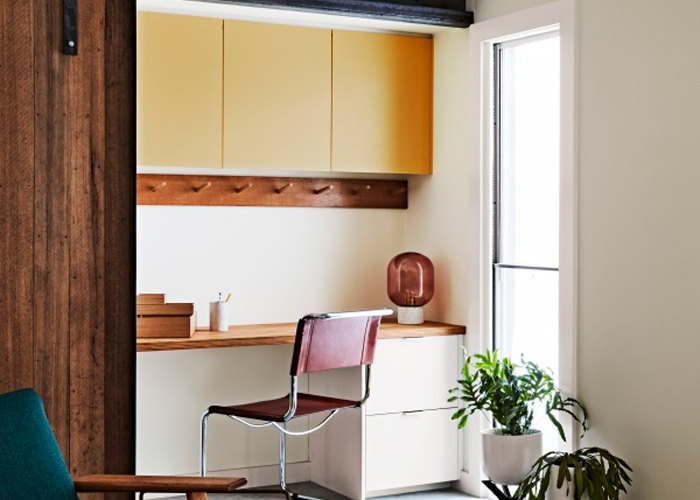 Autumn styling tips
Combine natural finishes: Warm timber, leather and woven rattan can create a cosy and eclectic feel.
Add a twist: Paint a bedhead or feature wall in an exhilarating shade of blue-green or ochre to spice up this palette's warm greens and earthy tones.
Create interesting displays: Scour antique fairs and second-hand stores for unusual collectibles.
Layer up textures and prints: Think cosy knits, aged leather, velvets and block prints.
Set up a cosy corner: A comfortable armchair or a window seat with a few soft cushions is the perfect spot to spend an Autumn's afternoon with a good book.
Finish off with greenery: A trailing devil's ivy on a bookshelf or a large, potted long-leaf fig in the corner of a room can provide a sense of calmness and reinforce a natural element.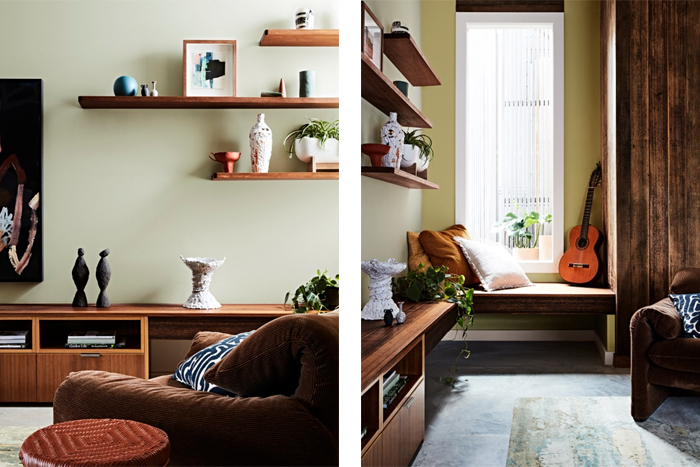 Colours displayed should be used as a guide for your colour selection. To ensure best accuracy, test your colour choice at home by ordering Dulux Sample Pots and A4 Colour Swatches.