Marmoleum Marbled CO2 Neutral Flooring by Forbo Flooring Systems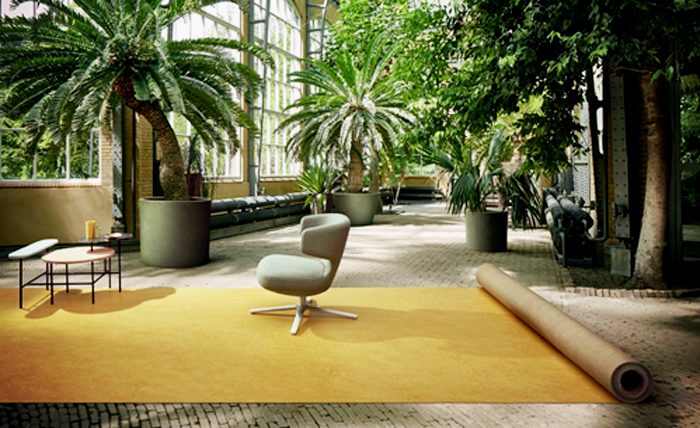 Forbo introduces the Marmoleum Marbled collection - Produced CO2 neutral and now helping to restore Australia's natural biodiversity.
Marmoleum Marbled is presented as a modern classic. With two new designs, Terra and Splash, the range is extended with new visuals across eight broad colour themes.
Marmoleum is produced CO2 neutral thanks to the growing phase of its natural ingredients, most of which, are harvested as annual crops. The CO2 absorbed by the natural materials outweighs the energy used to produce the material.
With this collection Forbo Australia is also taking local action against climate change. Every m² installed helps to restore Australian native landscapes through tree planting in partnership with Carbon Neutral Charitable Fund (CNCF). Seeds are harvested locally to ensure planting supports the natural biodiversity of the local area.
Terra a new design, is a close and highly contrasting structure inspired by ingenious rock creating a sophisticated small-scale marble pattern. Splash is a modern playful design which from a distance appears light grey with a slight nuance in tone, yet from up close surprising colours peek through. The other ranges in the collection, Real, Fresco and Vivace have been redefined and refreshed.
Marbled designs blend well in the indoor environment combining with other natural materials like, wood, stone and textiles. All of the colours are derived from nature as such the new Marmoleum Marbled collection not only brings nature inside, but it also connects perfectly with current interior design trends and sustainable action.
For more information, please visit www.forbo-flooring.com.au/marmoleum.