Extra Heavy Duty Streetscape Installation System by LATICRETE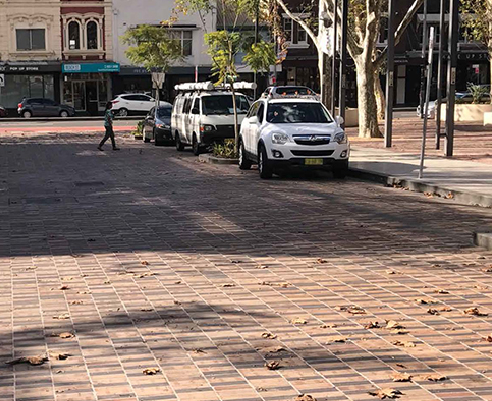 "Extra Heavy Duty" Streetscape Installations
Do you require an installation system for streetscapes? LATICRETE's "Extra Heavy Duty" Streetscape Installations brochure provides information about products that are recommended for the installation of ceramic tile, concrete pavers, and natural stone where an "Extra Heavy Duty" installation is required, and normally associated with transitways, roads, footpaths, and streetscapes. These systems are particularly suited to roads and areas required to handle heavy vehicular traffic.
View/download the LATICRETE "Extra Heavy Duty" Streetscape Installation System brochure.
Tile and stone installation systems that are available from LATICRETE are from proven LATICRETE tile installation projects which have been successfully installed around the world for over 60 years. LATICRETE provides single-source responsibility for these demanding, high-performance applications. LATICRETE systems offer the latest technology in construction materials, methods, and deliver superior performance.
Projects utilising LATICRETE materials and methods qualify for a comprehensive LATICRETE Warranty.
For architectural details, in-depth technical support, and comprehensive product application videos, click here.
Contact a LATICRETE Technical Sales Representative or visit www.laticrete.com.au for more information today.