Stone Installation - TAFE Award Sponsorship by LATICRETE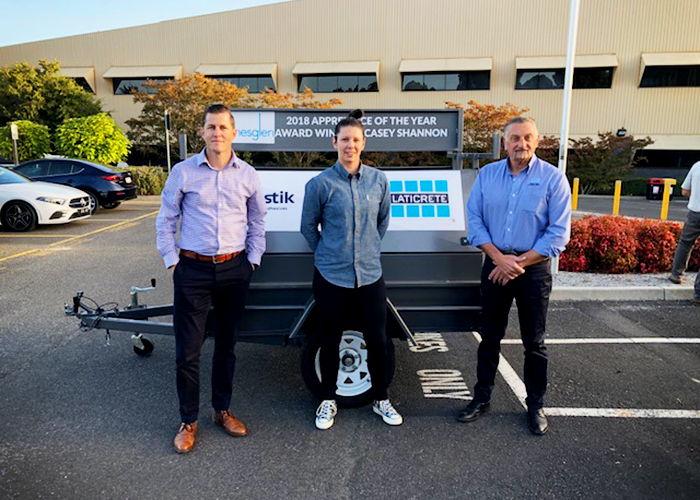 Holmesglen Trowel Trade Awards
Last week, LATICRETE Technical Sales Representative, George Andriotis attended the Holmesglen Awards Festival evening. Hosted by Holmesglen TAFE, the event celebrates excellence in education and training among students, staff, and industry partners.
LATICRETE was proud to co-sponsor the Holmesglen trailer award once again for the "Best 3rd Year and Best Overall Apprentice" which was awarded to Casey Shannon. A big congratulations to Casey!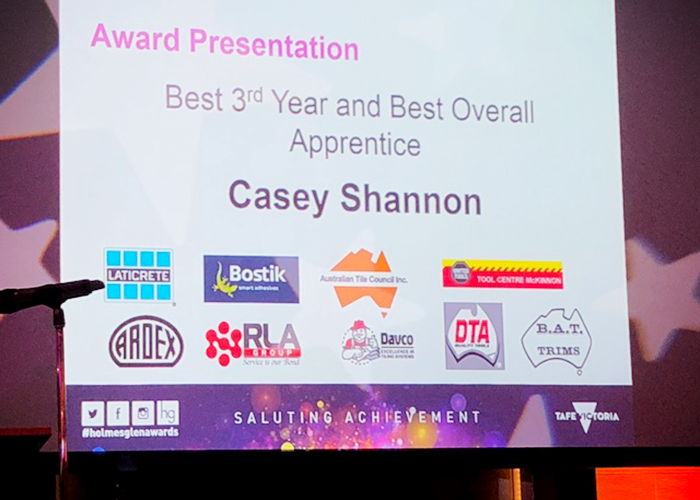 Holmesglen TAFE is one of the largest providers of vocational and higher education in Victoria. Since 1982, Holmesglen have grown from a delivery of 90 courses to 7,000 students, to a unique multi-sectoral provider offering over 530 courses to more than 50,000 students. For more information on Holmesglen and available courses, click here.