Versaflo™ Helmets for Complete Head Protection from 3M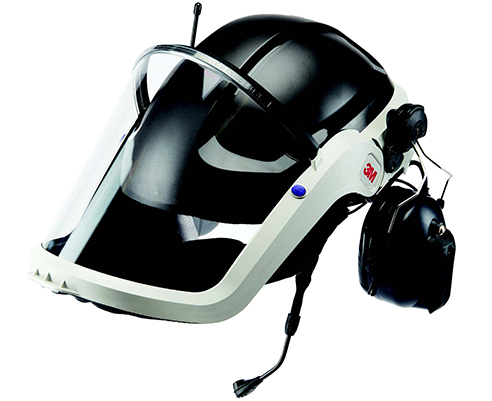 3M combines Best-in-class Technologies & Unique Product Design to Offer you More Protection
Safety First is an all-in-one solution for integrated protection.
Integrated protection for multiple hazards;
The 3M™ Versaflo™ Helmets M-300 Series can offer integrated protection from a range of respiratory, head, eye, face, and hearing hazards as well as the ability to communicate.
The new 3M™ PELTOR™ Microphone (MT53V or MT7V), located inside the M-300 helmet, allows hands-free communication (if VOX) that is designed to reduce the need to raise the visor while ensuring respiratory protection to the user.
Simplicity and convenience;
Expertise x 3: 3M™ Versaflo™ Helmets M-300 Series with 3M™ PELTOR™ Communications Solutions combines respiratory, hearing and communications expertise from 3M.
A NEW Experience of Protection! This highly versatile solution gives you many options for air delivery units, microphone type or 2-way communication headsets.
Easy-to-use:

The Microphone includes 3 adjustment points to allow to fit most head sizes.
The Microphone can be fitted to any 3M™ Versaflo™ M-300 helmet with a simple snap-fit connection.
To find out how you can maximise comfort and protection, visit our website at www.3m.com.au today.