Chinois Woven Bamboo Blinds for Asian-Style Interior from Blinds by Peter Meyer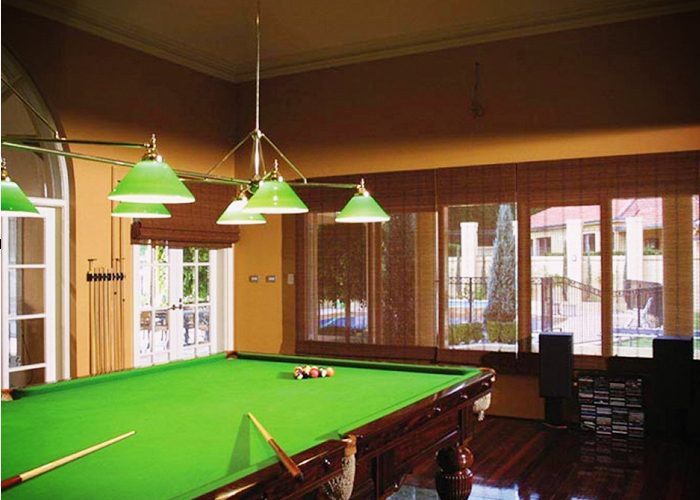 Chinois Woven Bamboo Blinds are the most peaceful window furnishing choice for city lifestyles that are commonly loud and busy. Inspired by the warm colours and textures of Asian culture, they provide solemnity and tranquillity to homes or buildings.
These exclusive woven bamboo blinds are designed and distributed by Blinds by Peter Meyer. For more than three decades, the NSW-based company has remained ahead of their competition for their excellent, unique, and innovative window furnishings. Not only aesthetic, the blinds are sustainable, highly functional, and remain strong even after years of installation.
The Chinois Woven Bamboo Blinds are handmade from natural insulators like bamboo, seagrass, jute, and other reeds. They are carefully woven together through polyester yarn, the best commercial fibre for durability and longevity.
Blinds by Peter Meyer offers 11 exotic and distinct weaves that have their own earthy charms like dusk, earth, fire, forest, matchstick, and more. The weaves are typically 2500mm wide, although some may be heavier based on preferred style.
All Chinois Woven Bamboo Blinds are produced with a natural finish in a choice of clear lacquered or painted white. In action, they provide natural insulation that varies with weave choice plus added interior privacy, especially during the day.
Best suited for motorisation, Blinds by Peter Meyer can install the Chinois range with the finest cutting-edge technology from Somfy Motorisation. With a touch-of-a-button convenience, one can control multiple blinds even when away. Smooth and controlled motorisation ensures longer life of blind operation as when compared to the manual operation of lifts and tilts with a greater risk of damaging the blinds. Add sensors and timing to control the amount of heat and light entering to ensure optimum interior comfort.
Contact Blinds by Peter Meyer or visit www.petermeyerblinds.com.au to find out more about the Chinois Woven Bamboo Blinds today.