Timber-Look Battens for Modern Home Designs by DECO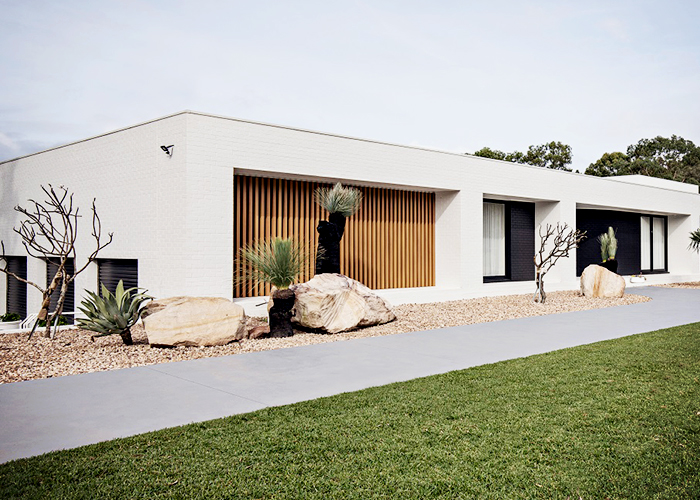 DecoBatten adds striking design to Oak and Orange's Palm Springs Retreat
DECO Australia's leading range of timber-look aluminium battens have added the final touch of mid-century modern design to Oak and Orange's newest project, 'Palm Springs Retreat', in rural New South Wales.
Low maintenance and easy living are at the forefront of good design for designers Heather and Sarah from Oak & Orange. So, when it came to their new Palm Springs Retreat project set on 25 acres, the facade had to incorporate highly durable products that complemented its mid-century modern features.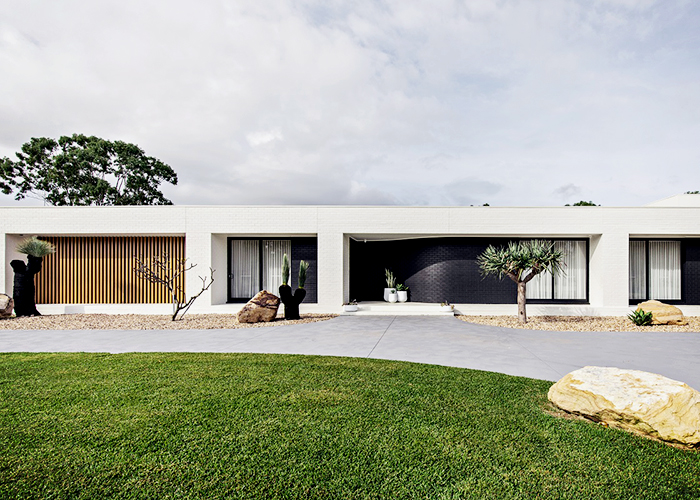 The superbly designed home flaunts 23 DecoBattens - finished in DECO's award-winning timber-look powder coating, DecoWood, to create an impressive modern design statement. The striking vertical DecoBatten wall expands across the left side of the house, creating a contemporary showcase that accentuates the homes palm springs style.
Finished in natural Snow Gum from the Australian Native range by DecoWood, the battens create a relaxed atmosphere of warmth and elegance. DecoWood's marine grade and UV resistant powder coating make it an ideal finishing for external façade applications, and the low-maintenance nature of the product means it is perfect for busy households.
"With a north facing façade in the west of Sydney, we needed building materials that could cope with the scorching hot summer sun. Finding these DecoWood battens was like hitting the jackpot," said Heather and Sarah from Oak and Orange.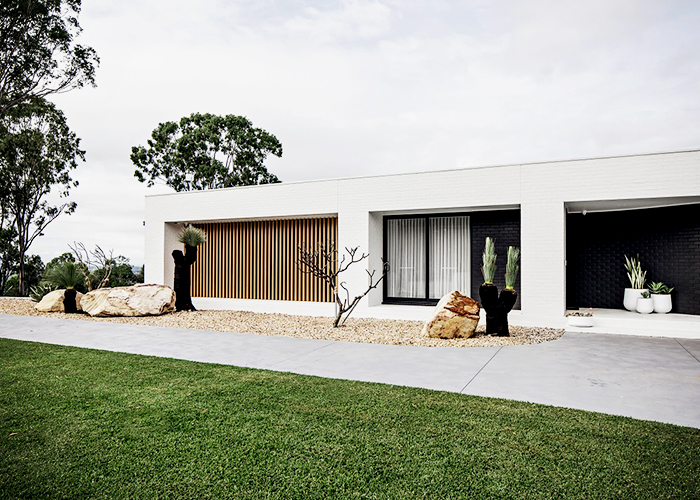 In addition to this, DecoBatten is 100% solid aluminium and certified non-combustible, making it bushfire safe and the ideal timber alternative for those living in bushfire prone areas.
For more information about DECO's range of solid aluminium DecoWood building products visit www.deco.net.au.
Photography: The Palm Co.