Custom Metal Features for CHAR Restaurant by Di Emme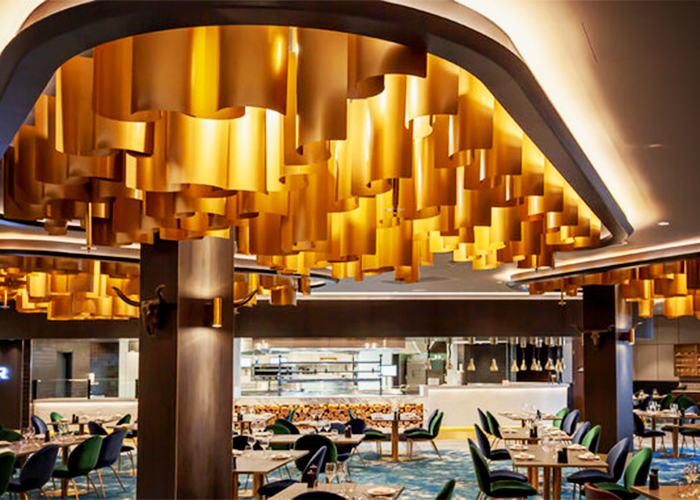 Custom Metal Work Shines at CHAR Restaurant
Di Emme worked with the Buchan Group architecture and interior design team to deliver some striking custom metal features and finishes at CHAR, the new premium steak and seafood restaurant at the revamped Wenty Leagues in Sydney's west.
CHAR's sumptuous environment is punctuated by three assemblies of ceiling pendants evoking the flames of the open kitchen. Di Emme was responsible for hand-fabricating 500 rolled aluminium ceiling pendants and 250 hangers for installing the pendants. They added a custom painted finish to produce the rich colour and patina.
Di Emme prototyped the custom metal sculptural elements for Buchan Group's approval. Prototyping is a key step in Di Emme's ability to realise their clients' design concepts.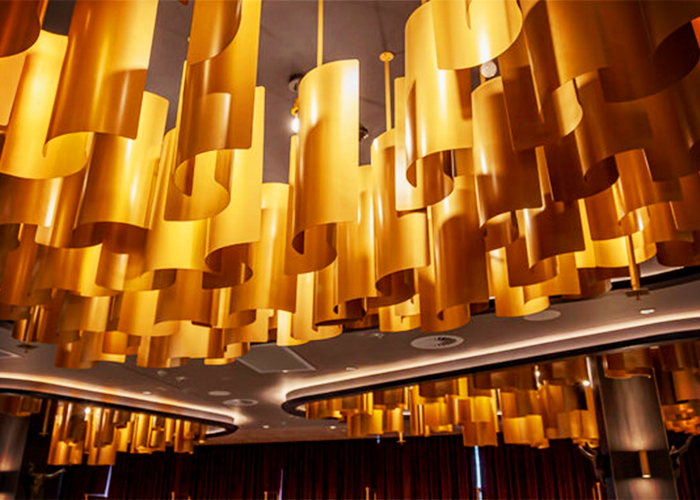 For the elaborate gold screens that separate CHAR from the private dining room, EMBER, Buchan provided a graphic as a basis for the design. Di Emme developed the graphic into artwork for the laser cut screens and added the custom gold lacquer finish.
Di Emme also fabricated the lights that illuminate the cosy banquette seating, colouring all the components to match the custom brackets and ceiling pendants.
The leather and timber banquettes add a homey touch to the modern interior and provide diners with a choice of seating options. CHAR is a sophisticated dining space, with complementary rather than uniform elements, where patrons can relax and enjoy the rich textural environment.