How to Remove Water-Based Sealer Residue with LATICRETE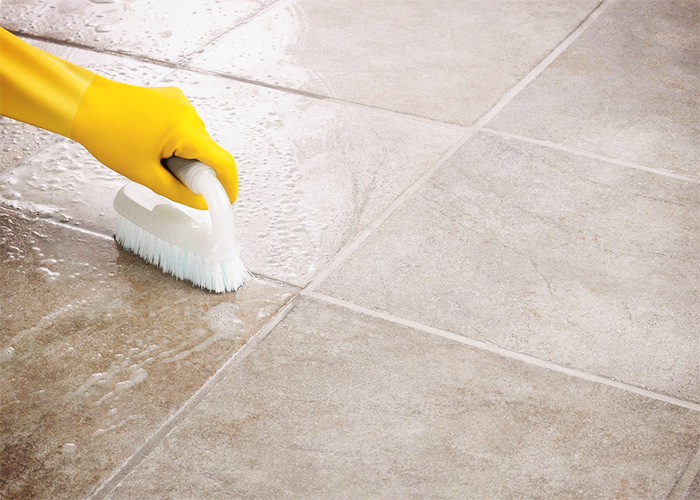 There may be times that water-based sealers can cause a white haze residue to develop on the surface of stone, and there are various reasons why this can happen. The residue can appear due to over-application of the sealer, not enough of product being applied, and/or not wiping off excess sealer in the stated time.
The hazy white residue that can appear after applying a water-based sealer often looks like hard water deposits on the surface of the stone. This residue may make a polished stone surface look dull because the residue is on top of the original finish of the substrate. Simply stated, this is referred to as sealer residue.
If the residue is noticed within the first several hours after application, simply reapply the sealer. Allow the sealer to dwell for 2-3 minutes then agitate the surface with a nylon brush or white nylon scrub pad. Wipe thoroughly dry. For stubborn residues, or if more than 24 hours have passed, STONETECH® KlenzAll™ can be used.
For more information click here to read Technical Data Sheet TDS-1260.
If you have any questions regarding the use, installation, or maintenance of STONETECH® or sealed stone then please contact LATICRETE Technical Services today.