Double Glazed Windows for Sustainable Home by Paarhammer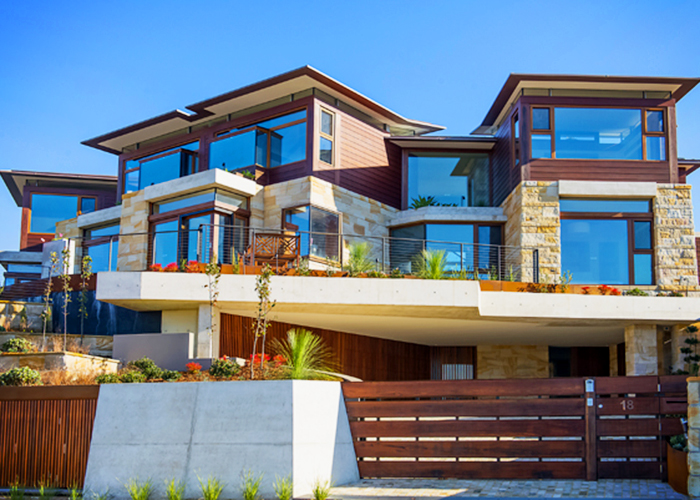 Perched high on top of rocks, like a birds nest, this build was a challenge. More so since the clients wanted to take in the gorgeous views which necessitated extra-large windows, doors, and fixed panes. The build consists of three main parts that are connected with glazed walkways, which allow views and solar gain for every room.
Timber was a must-have as the window frame material due to its sustainable features: it re-grows and stores carbon for life, it improves health and well-being, and cuts energy bills while simultaneously blending beautifully with the natural sandstone and timber cladding.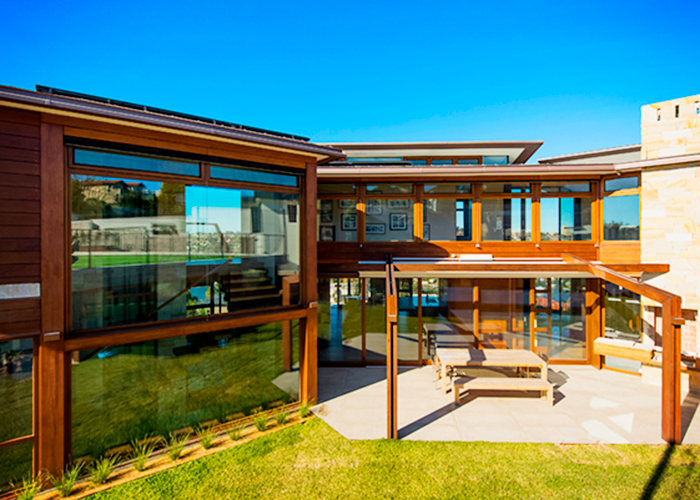 Double glazed units with low-E were used for very high energy efficiency, so the heating and cooling will be negligible, further reducing greenhouse gas emission and improving thermal comfort. Reducing of the carbon footprint has a positive impact on the environment.
For this project Paarhammer manufactured and installed tilt & turn windows, lift-slide doors, stacker sliders and corner windows, fixed glass units and hinged doors. All are double glazed with low-E glass with 16mm argon filled space, resulting in U-values of 1.8 or less.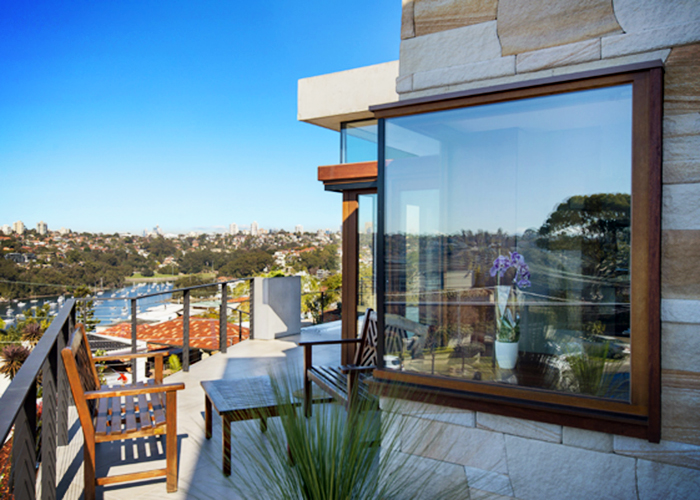 The timber is Victorian Ash, plantation grown in Gippsland. Frames were dipped into a preservative and factory spray-painted with a specially formulated water based coating before German multi-point hardware, seals, and IGU's were installed. It was very important for the client to be able to enjoy the views with as little interruptions as possible. Some of the units therefore were 3970mm wide by 2200mm high, each weighing 420kg and had to be installed by crane. Also, extra-large 3 part stacker sliders (7570mm x 2200mm) open up the gymnasium which was built underneath the tennis court.
High performance was a main reason for the clients and architect choosing Paarhammer products, in this case, with WERS ratings from 5 cooling to 7 heating stars and energy savings from 65% to 75%. Very low U-values combined with extra low air infiltration - no drafts - offered the solution the clients and architect wanted. The ability to provide high energy ratings for extra-large sizes was a key component for selecting Paarhammer products.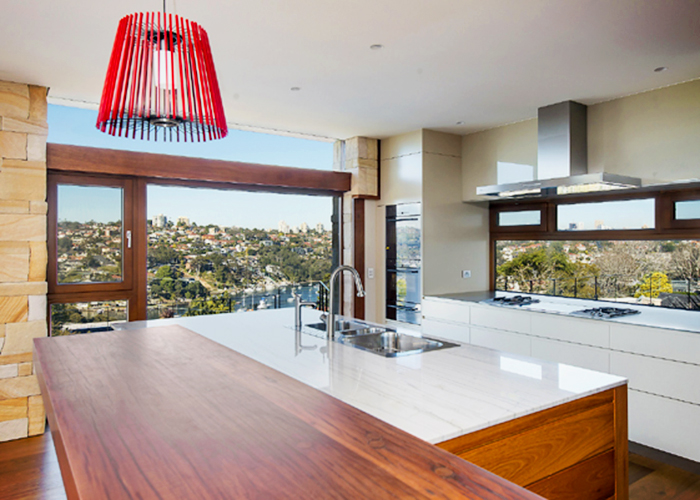 The Paarhammer windows and doors reduce heat loss and improve thermal comfort while maximising daylight transmission. Complexity of this project included huge double glazed units, enabling expansive views, and light and openness without the need for window coverings due to very high energy efficiencies. High winter heat gain increases comfort levels and decreases the need for heating. The house design and use of low-E glass also ensures the house stays cool in summer.
For all your window and door enquiries, please visit www.paarhammer.com.au.