Double Glazed Doors - A Renovators Dream by Paarhammer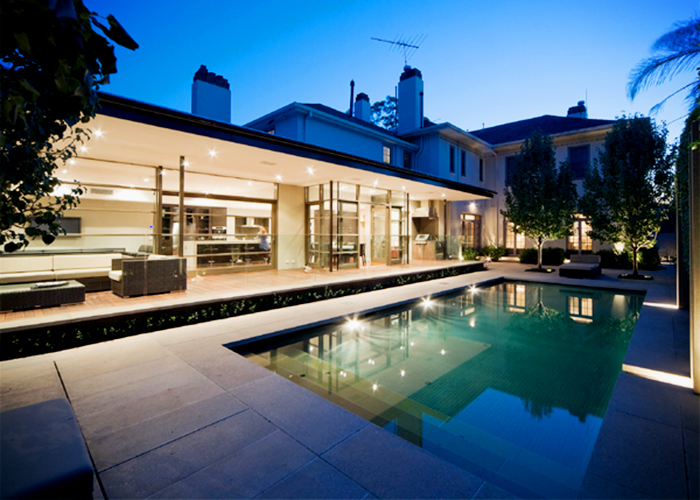 The substantial double storey building fits perfectly into the streetscape but did not offer the modern comforts and lifestyle the new owners wanted to achieve. The block of land with the existing house was also large enough to allow for the creation of a new outdoor area with swimming pool.
A connection to the garden and entertaining areas plus general modernisation was the aim. This was achieved by changing the floorplan, opening the back of the house, and adding an extension. The new connected pavilion now houses a large kitchen, dining, family room, and entertaining areas.
Large glazed panels provide perfect views of the outdoor areas and include several hinged and sliding doors. The largest of the sliding doors creates an opening of 4.5m with a single slider and is like sliding a whole wall away.
Paarhammer lift-slide doors can be up to 3m high or 4.5m wide per slider. A patented German hardware system allows for very easy operation of such a giant door with just the turn of one handle. Such doors can also be automated. Two layers of seals create an almost airtight fit with as little as 0.05 air-infiltration and no draft.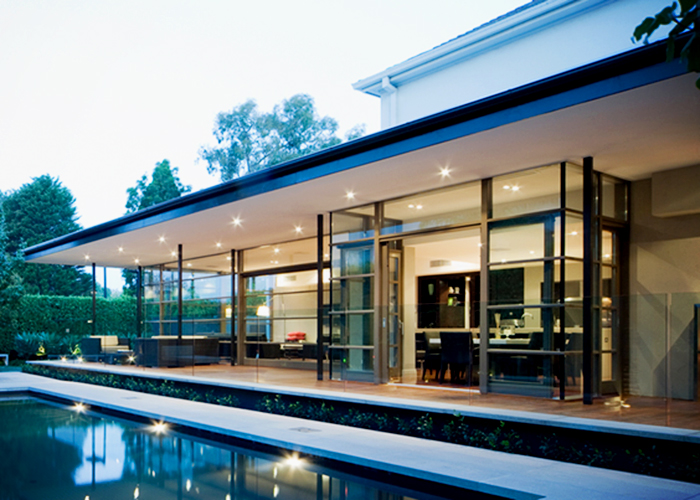 The owners of this property now have their renovators dream come true with ideal indoor/outdoor living spaces. For all your window and door enquiries, please contact Paarhammer by visiting www.paarhammer.com.au.