Industrial Non-Slip Epoxy Flooring from Poly-Tech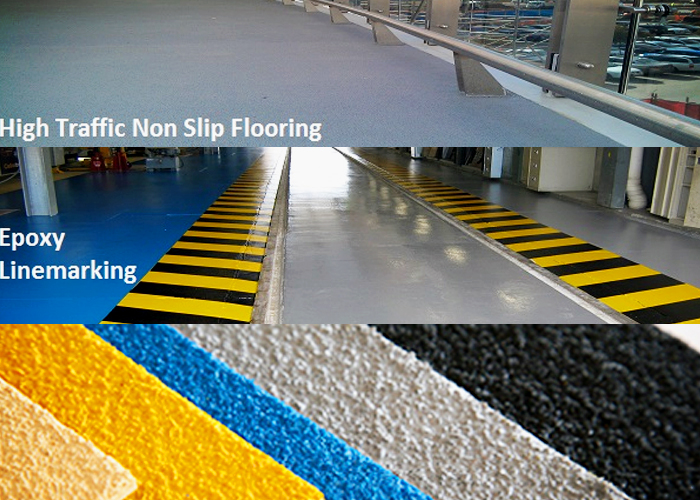 Poly-Tech has set the industry standard for the manufacture and supply of industrial non-slip epoxy flooring. Key to their success is their attention to detail from preparation to actual installation and with the help of leading-edge large scale machinery to complete the flooring needs of their customers within the allocated time and budget. With Poly-Tech, you are guaranteed a superior non-slip epoxy flooring offering decades of protection.
Epoxy flooring is a thermoset plastic applied over concrete to increase surface protection against impact and corrosion. For the effective treatment of slippery surfaces, especially when wet, Poly-Tech has integrated the use of anti-slip additives of various particle sizes such as sand, aluminium oxide, tungsten carbide, or silicon carbide. The grade of resistance of these industrial non-slip epoxy floorings can be specified by the architect, designer, or the resin supplier. For more information regarding Poly-Tech's non-slip epoxy floorings, head over to www.poly-tech.com.au today.