Custom Hybrid Raised Access Floor Panels from Tate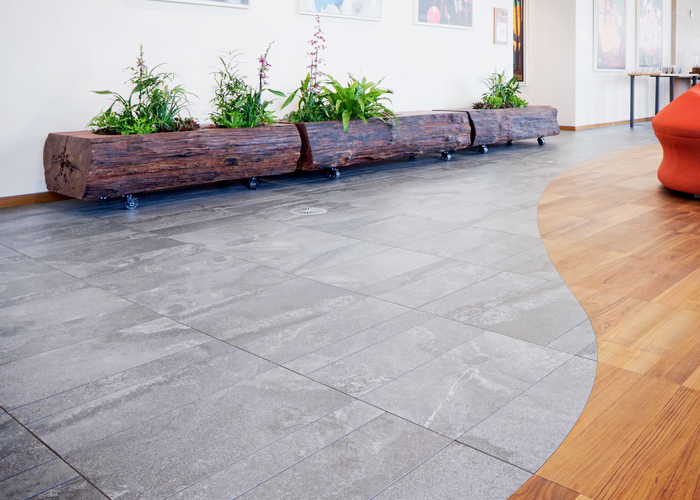 An accomplishment on a global scale, Tate is proud to have supplied their unique and patented custom hybrid raised access floor panels for the construction of 350 Mission Street in San Francisco, California. The goal of the project was to create a sustainable and high-performance work environment with consideration for their underfloor service distribution.
Located in the top four floors of the building is the Executive Briefing Centre, a group of executive suites, and meeting spaces. Tate was specified for the installation of their custom hybrid raised access floor panels to create a luxurious yet professional indoor ambience consistent with the corporate brand identity. With a free-flowing conceptual design and material requirement, the team produced factory laminated hybrid raised access floor panels with a unique curved transition. They utilised epoxy-coated ConCore® 1250 and 2500 with the desired finishes of teak plank wood, multi-piece porcelain, and carpet.
With Tate, the owners achieved an energy-efficient workspace complete with access to filtered air underfloor. The custom hybrid raised access floor panels also allowed for greater floor-to-ceiling height, enabling the construction of larger windows for improved sunlight. Learn more by heading over www.tateinc.com today.