Ultimate Louvre Roof Systems for Outdoor Living from Vergola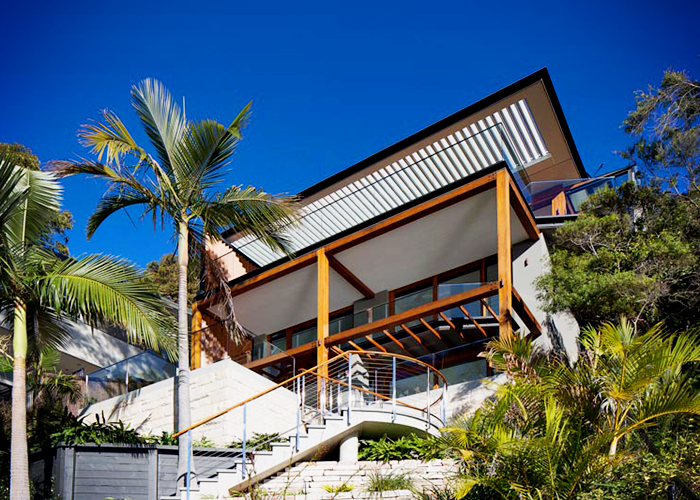 Add flair, versatility, and better functioning with a Vergola
If you love entertaining friends and family alfresco, or simply enjoy outdoor living beneath an ultimate louvre roof system, then a luxury Vergola installed by professionals is the perfect choice. Vergola, the original open-close, energy efficient louvred roof system adds flair, versatility, and better functioning to your outdoor living space, making it a comfortable area you can enjoy all year round. In 2018, Vergola celebrated 30 years of business success with its quality louvred roof systems adorning more than 12,000 homes across Sydney and Northern NSW.
The opening and closing louvres manufactured and installed by Vergola give homeowners total control over their outdoor living spaces. Vergola let the sunshine in, or keep the sunlight or the rain out. No matter what the weather conditions are, homeowners can enjoy their outdoor areas all through the year, not just in the summer. Why? Vergola louvres have a rain sensor - it closes the louvres at the first sign of rain and opens them again when the weather clears.
Our Vergola louvre roof system is an award-winning design - we are the recipients of the Australian Design Award and Prince Phillip Design Award, 1984, and again in 1987. We have plenty of fans who rave about us and plenty of testimonials to prove it.
When you choose to have a Vergola louvre roof system installed in your home, a design consultant will visit you to inspect the area and talk to you about your design options. The consultant will then go back to the office and prepare design drawings, a plan, and a quote for the job. Once you're happy with everything and you've signed your contract, a Vergola professional will return and double-check to make sure everything is correct in every detail. From here, the team at Vergola will manufacture the components, construct the frame, and install the louvres plus controls for your home's system.
A Vergola louvre installation is designed with a unique aerofoil wing shape that provides maximum insulation, and we use Bluescope Steel's Colorbon® - rather than aluminium - which is an inferior option and one used by some other roof installation companies. Colorbond® steel delivers better insulation, durability, and lasts much longer than aluminium.
To provide a great space for entertaining that will also add value to your home, a Vergola louvred roof system is the best choice for all homeowners. You can rest assured that our high-quality service will deliver a great result that will impress you and your family for years to come. Call your nearest Vergola business today for a measure and quote on 1800 VERGOLA.
Vergola louvred roof systems come with a two-year warranty - letting you have the peace of mind to enjoy quality time with friends and family. Vergola has a reputation for high quality manufacturing and installation services for your range of roof louvre systems.