uPVC Windows for Retirement Community Hall from Wilkins Windows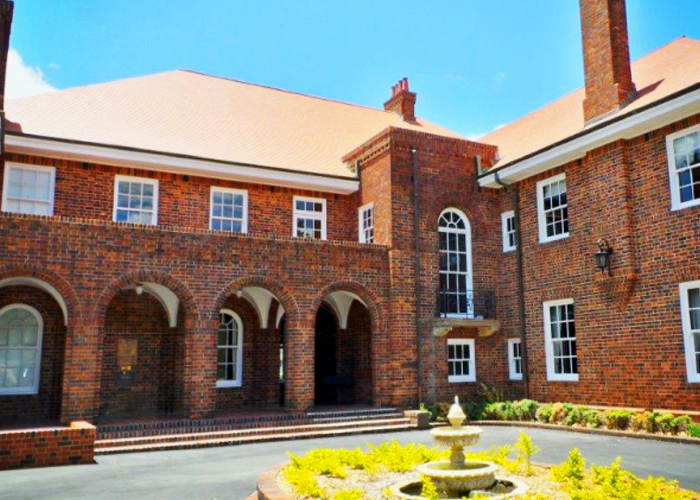 Minimalistic, practical, and energy-saving are the defining characteristics of this high-concept uPVC window upgrade by Wilkins Windows. As an advocate of modern architecture, the Sydney company proudly offers revolutionary window designs using the finest materials and latest technologies. They boast a comprehensive range of innovative windows with equal design and function value.
These high-concept uPVC windows by Wilkins Windows are popular in the retirement communities. In fact, Wilkins Windows worked with a premier retirement community, Anglicare Castle Hill, which is renowned for its array of facilities, services, and retirement options for the care and enrichment of its aged, disabled, or marginalised residents. The Wilkins Windows team was involved in the renovation of the community hall, which required a new set of windows to improve its appearance and interior comfort.
Wilkins Windows designed a range of custom uPVC windows to meet the stringent requirements of the renovation project. They worked with German polymer specialists, Rehau, for their world-class, uncompromising uPVC assemblies.
Minimalist, these high-concept uPVC windows complimented the existing architecture, with the arched windows in particular looking beautiful inside and out. Using the two most powerful insulators, uPVC and smart double glazing, Wilkins Windows skillfully increased the interior comfort value of the community hall. Key benefits include enhanced sun and UV ray protection, fire resistance, security, and most importantly, improved insulation.
This project earned praise and recognition from the Australian Windows Association (AWA), a peak association that represents more than 1,000 manufacturers and suppliers of sustainable windows. In 2016, Wilkins Windows received the Fenestration Australia Design Award 2016 from AWA for its manufacture and supply of these high-concept uPVC windows for the retirement centre's community hall.
Wilkins Windows can manufacture bespoke uPVC windows for residential and commercial properties, with your choice of style, operating system, and glazing options. For more information, visit www.wilkinswindows.com.au today.