Commercial Laser Engraving Sydney by Architectural Signs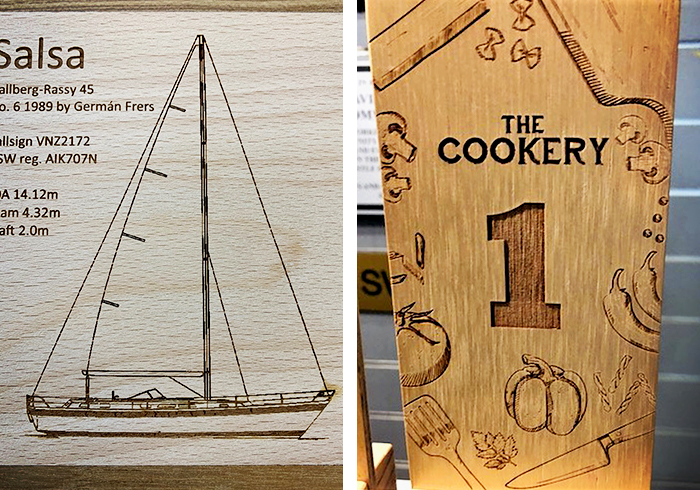 Australia's branding experts, Architectural Signs are experts in commercial laser engraving. The Sydney company boasts the ability to add text, logos, even photos to a wide range of materials. Metals, plastics, glass, timbers, leather, cardboard - the limit is your imagination!
Architectural Signs offers a variety of engraving methods depending on your specifications. In particular, sandblasting or UV printing is preferred for engraving crystals to avoid exposing the material to excessive heat and causing it to crack. However, with four CO2 lasers and a YAG laser at their disposal, there are little to no engraving options Architectural Sign's team cannot provide.

Why specify Architectural Signs? Laser engraving is a popular choice for the customisation of metal product or personal identification tags or labels. Not least, take your promotional materials to the next level with pen, keyring, compendium, etc, customisation. A great example of this is Snap-on tools!
The chemical blackening of metals is also available for added effect. For more information regarding commercial laser engraving in Sydney and beyond, get in touch with Architectural Signs today. Visit www.arcsigns.com.au.