Rubber Modified Cement Adhesive - Ultraflex by Davco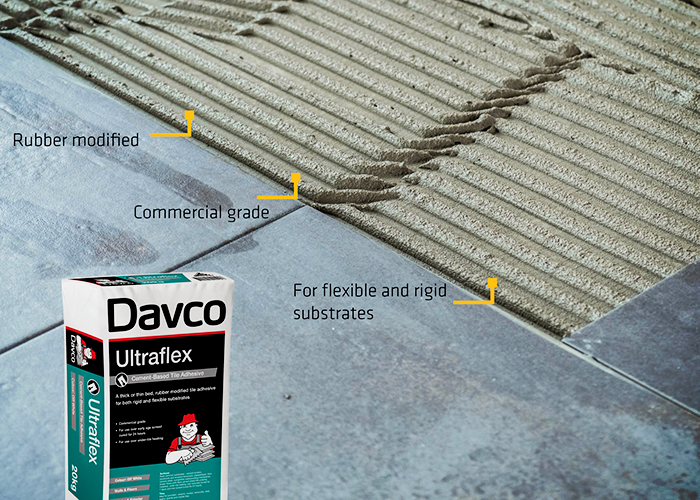 Industry experts, Davco has made it possible to create commercial and domestic walls and floors more stable, flexible, and sustainable with their brilliant rubber modified cement adhesive, ULTRAFLEX. This premium-grade adhesive can be applied over common substrates including cement renders, blockwork or rendered brickwork, plasterboard, fibre cement sheet, and more. It is also flexible and compatible with under-tile heating systems.
Davco supplies ULTRAFLEX in a 20kg bag, which can cover approximately 12m² floor or wall surfaces. Thanks to its rubber-modified cement formulation, it provides a high-performance bond over framed and rigid substrates, plus it dries in just 6-8 hours. Common tiles that you can install with this rubber-modified cement adhesive include porcelain, ceramic, mosaic, terracotta, slate, quarry, granite and marble. Translucent tiles and moisture-sensitive natural stones are not recommended. To learn more about Davco ULTRAFLEX, visit www.davcoaustralia.com.au today.