2021 Interior & Exterior Blinds from Blinds by Peter Meyer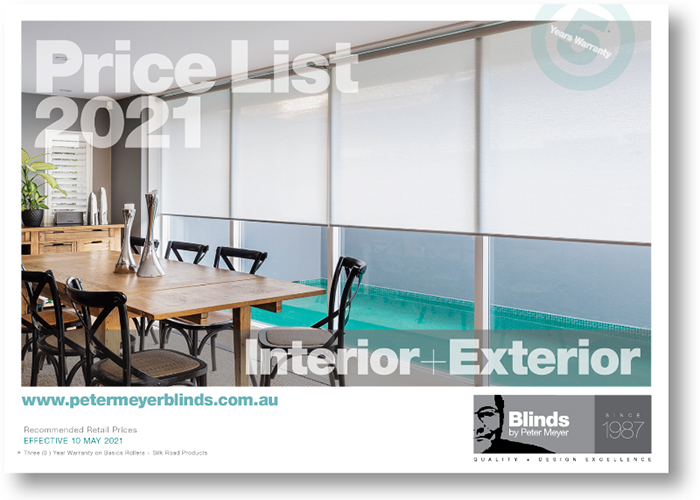 We are very pleased to release our comprehensive 2021 Price List - that includes Roller Blind price reductions of up to 30% and significant savings in some of our popular categories. We're also introducing some exciting new products and additions to many ranges. In some cases, we may be left with no option other than to adjust prices up, but rest assured we have done everything possible to keep increases to the absolute minimum.
Along with the entire industry, our products and pricing have been impacted in different ways. We have combatted the competitive roller blind market by greatly increasing pressure on all our margins, production, and suppliers. This has enabled us to reduce prices on a number of roller blinds so that we can now offer some of our most competitive pricing in a very long time.
Together with the Price List, we're releasing our new Basics V3 range! New books now available - get in early - they will sell out. This is our most competitively priced Basics range ever! Contact us to order your book now.
Download to see our latest premium quality Collection. We believe it to be Australia's most extensive, with many of our best selling ranges exclusive to Blinds by Peter Meyer.