Interior Design Featuring Imperial White Marble from RMS Marble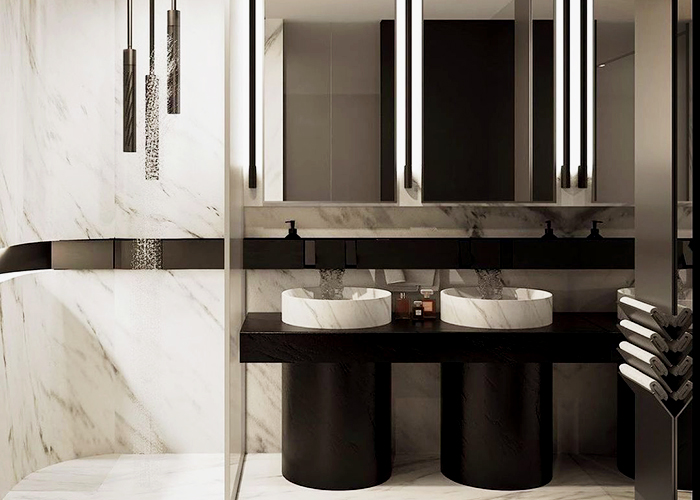 This modern, sumptuous bathroom interior takes advantage of the luxury touch provided by Imperial White marble supplied by none other than RMS Marble. Thanks to its neutral yet renowned elegance, this stone manages to effectively contrast the textures of the dark timbers, ultimately creating a balanced and relaxed atmosphere.
Imperial White marble is part of the ever-loved Dolomite family of marbles. But what makes it so effortlessly appealing is its distinctive veining, paying homage to some of the most beautiful marbles from Tuscany, Italy. Imperial White marble from RMS Marble provides an excellent combination of fine creams, hazelnuts, and rich pewter with a premium grade diagonal pattern.
RMS Marble supplies Imperial White marble in either tiles, slabs, or cut-to-size, depending on your unique application. For more information about this exquisite marble, visit www.rmsmarble.com today.