Rehau Double-glazed Windows & Doors from Wilkins Windows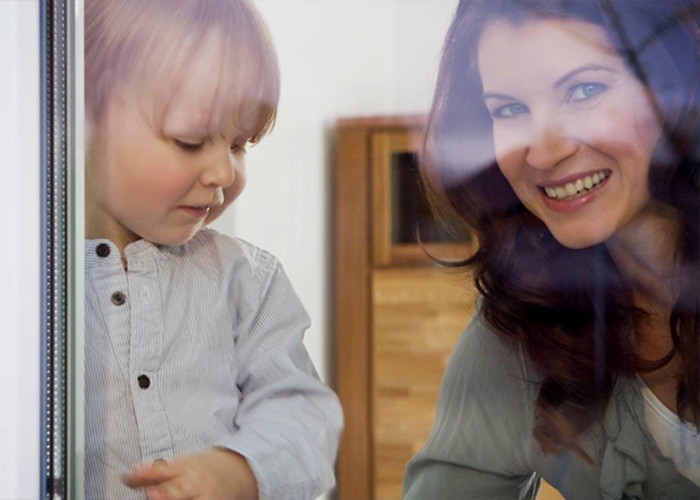 Today's contemporary windows and doors should not only allow an appropriate amount of light into your home but should also keep you safe from UV exposure and comfortable regardless of the weather outside. Rehau's double-glazed windows and doors from Wilkins Windows provide not just excellent aesthetics, but also the functionality and efficiency that completes a truly modern home.
A double-glazed window or door is engineered by sealing together two insulated glass panels with a space of 12 to 16mm in between to create an effective temperature barrier. A spacer bar holds the gap in place between the two panes and can be filled with either normal air or argon gas. This glass outfit is airtight sealed before being fitted into an uPVC frame.
There are several advantages of specifying Rehau's double-glazed windows and doors from Wilkins Windows. First and foremost, they provide increased security for your home as well as being an effective insulation solution. High-security multipoint locks can be fitted into the frames making them extremely difficult to break into. In the event of fire, these double-glazed windows and doors are fire resistant plus self-extinguishing in the unlikely case they ignite. These features ensure the safety of your loved ones and your property.
Designed to be strong and durable, these modern windows and doors are also highly weather-resistant, yet easy to clean and maintain. Rehau's standard range of uPVC profiles are available in white but may be specified in other colours. Enjoy comfort and security all year round with Wilkins Windows' double-glazed windows and doors by visiting wilkinswindows.com.au today.