Poster grips and hanging accessories from SI Retail - put your ceiling space to good use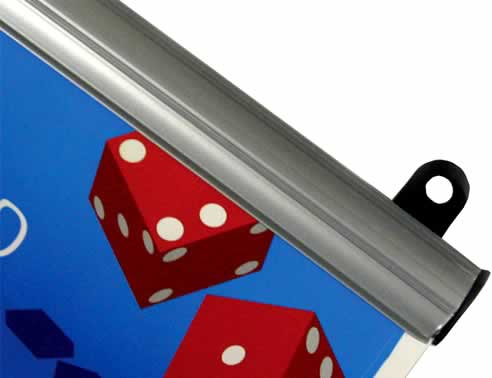 Poster Grips can effectively utilise your unused ceiling space. Easily hang posters and promotions from your roof with cost effective grips. They also protect your poster edges and simply clip open and shut.
With a range to choose from to suit your store's theme, SI Retail's Poster Grips are easy to use, effective, and affordable. Try the stylish aluminium poster grips with spring loaded clamps to hold your posters firmly, or the cost effective Future Grip plastic poster grips. These come in black, clear and grey.
All Poster Grips are available in 610mm, 850mm and 1210mm lengths. The 610mm is designed to grip A2 landscape and A1 portrait size posters with the 850mm holding A1 landscape and A0 size promotional material.
To find out more on Poster Grips and Hanging Accessories, call 1800 211 122 or visit http://www.sishop.com.au/display.php?cPath=74_76