Style bamboo flooring featured in BMW showrooms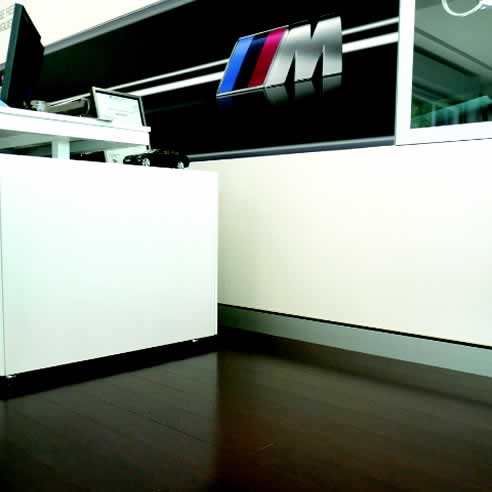 The recently refurbished BMW showroom in Brisbane now features one of the exciting new bamboo flooring colours from Style® as a focal point within their 'Individual' concept area. The designer specified the new Saddle colour to provide a very defined and sustainable link that complements the unique design and performance characteristics of one of Germany's top car manufacturers.
The expanded stained colour range complements the existing natural colours. Featuring, warm and earthy browns, a rich red, and a striking dark, liquorice brown, the colours will be known as, Autumn, Gunstock, Sienna, Saddle and Flint. The colours draw their inspirations from traditional native and imported hardwood species.
Style is extremely pleased the design showroom will feature what is likely to be one of their most popular new colours. The BMW brand is synonymous with quality and performance, and Style is confident the product will support BMW's marketing efforts superbly. Further showroom refurbishments will also feature the new colours.
See the new Style Bamboo Flooring colour range at Designbuild, June 15 - 18, 2008 in the 'Green Building Zone' Stand No. S46.