Modular handrail systems from Bridco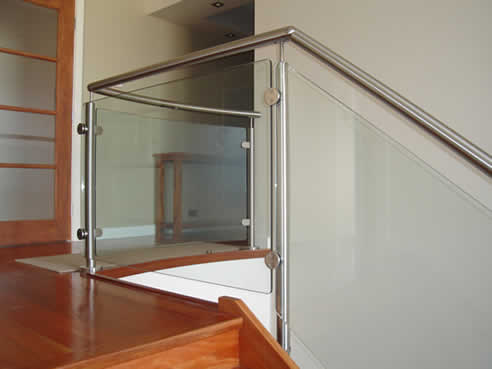 Railing Applications
Railing systems.
Glass channel systems.
Stainless Steel glass top rails.
Wooden top rail
For use on stairs, veranda's, balconies, barriers, fencing, footpaths, pool fencing, commercial and residential applications.
Rail Sizes
48.3mm OD.
50.8mm OD.
Wall and tube fitting to suit above sizes
Glass clamps to suit 6mm - 16mm glass.
General Advantages of Bridco Railing
Modular railing system.
Available in Satin or Mirror Polish finish
No welding required.
Can be pre-cut and drilled in kit form.
Extra strength 2.6mm wall thickness tube.
High grade 316 stainless steel.
Use cable, glass, webnet or stainless steel rod.
Modular Handrail Systems Catalogue.