Flood Barrier System Quick Dam from Altamonte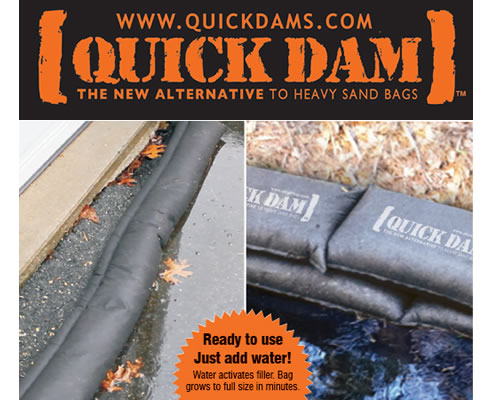 Quick Dam The New Alternative To Heavy Sandbags
Contain & Divert Water Away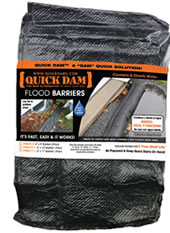 FLOOD BARRIERS
Simply place in problem areas to prevent water damage. Simply place a 1.5m, 3m or 5m barrier in problem areas to divert water and prevent damage.
COMPACT SANDLESS SANDBAGS
Build a retaining wall in just minutes to prevent flood damage. Stack & stagger multiple Sandless Sandbags to build a retaining wall to protect from flood water.
Product Details
- Contain a super absorbent that swells & gels with water
- Gelled water creates a barrier to contain or divert water
- Stack Quick Dams to increase barrier height
- Build a retaining wall in just 15 minutes
- Safe, Non Hazardous & non-toxic
- Environmentally friendly and will naturally decompose over time
Benefits
- Compact
- Light weight - 450g each
- No Sand or Labor Needed
- Ready to Use
- No Mess
- Easy to carry several at a time
- Effortless & Quick to deploy
- Dispose in trash when no longer needed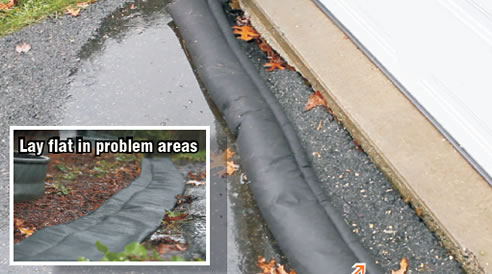 Use along garage door. 'Stay Put Wedge' keeps barrier from rolling

Activates at point of use when exposed to water