Polyfab Commercial Shadecloth Collection from Nolan.UDA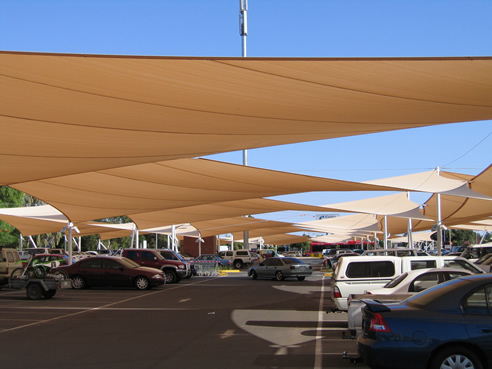 Polyfab Shadecloth: Proudly protecting Australia

Ultra Violet Radiation (UVR) levels in Australia are some the highest in the world and shouldn't be taken lightly. The most important criteria to consider when selecting an appropriate shadecloth for a commercial environment is shade. Too often this is overlooked and choice is made as a result of price. Other considerations include strength, durability and aesthetics. It's not just a simple process, and nor should it be when protecting the community from the harsh UVR we are subject to in Australia. Nolan.UDA is the proud Australian distributor of the premium Polyfab commercial shadecloth collection. The Polyfab range has a history of performance under the harsh Australian conditions and has evolved into the market leading brand for protection, performance and style. Each range has been engineered to comply with relevant Australian shadecloth standards and is supported with a 10 year manufacturer warranty. The comprehensive range includes; PolyFX®: Shadesails that accentuate any home, garden or commercial establishment. Typical applications include swimming pools, beach entertainment, barbeque facilities, outdoor leisure and picnic areas. Comshade®: A knitted shadecloth that's manufactured to the highest Australian standards and ideal for large commercial projects. The fabric is supported by engineering certification that allows it to be placed under high tensile loadings. Comshade FR®: An innovative flame retardant shadecloth that complies with the world's most stringent fire regulations. Comshade FR® utilises cutting edge technology to enable flame resistant additives to work in cohesion with ultraviolet stabilisers, something that was previously not possible. If you require any product information or technical assistance, contact your local Nolan.UDA branch.