Vintage French Cremar Travertine from Simons Seconds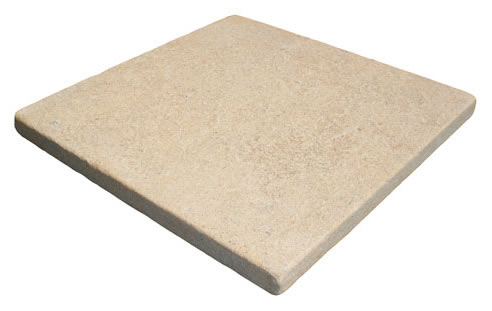 Introducing the Vintage French Cremar Traverine
Size: 400mm x 400mm x 25mm Thick
Pieces per m2: 6.25
Pieces per Lineal Metre: 2.5
Weight per piece: 10.3kg
Pieces per Pallet: 74 (11.84m2)
This product can be used as paving or as stepstones.
Traditionally Travertine is characterised by the 'holes' which are created when carbon dioxide becomes trapped as the stone is being formed.
Upon purchasing Travertine, a high volume of customers pay significantly extra to get the travertine pavers honed and filled for a seamless look.
With our new Vintage Fremar Cremar Travertine there is no need for this extra process to hone and fill pavers as it's finish already has this seamless feature.