Colonial Sandstone Pavers Sydney from Simons Seconds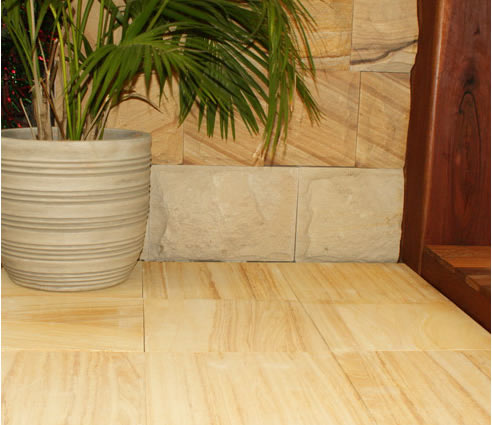 Introducing Colonial Sandstone
Size: 400mm x 400mm x 25mm Thick
Pieces per m2: 6.25
Pieces per Lineal Metre: 2.5
Weight per piece: 8kg
Pieces per Pallet: 74 (11.84m2)
This product can be used as paving or as stepstones.
Be the talk of all of your friends with the best feature that can be put in any yard, Sandstone. The great thing about Sandstone is that it is timeless and never really dates. It doesn't seem to go out of fashion so if you are looking for the perfect feature to your garden, sandstone is the answer.
We are stocking a range of Sandstone so if you are after a particular item, give us a call and we may be able to help you.