Display Fixtures and Fittings for Supercheap Auto from SI Retail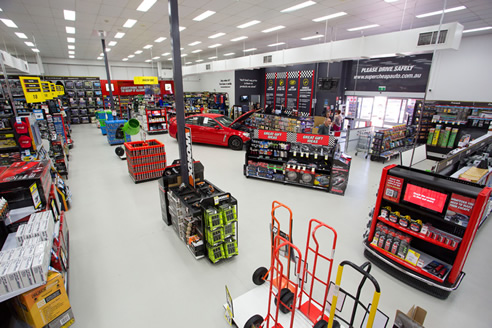 PROVEN PARTNERS: Supercheap Auto and SI Retail fitout partnership
In 1994 Supercheap Auto required a reliable partner to supply all the display fixtures and fittings for their stores and have them on hand for their store expansion program.
Working hand in hand
Based on a handshake, we put a deal in place that would create a 26 year-long partnership. They constantly look to us for improvements and new ideas on how they can adapt and optimise different retail environments.
Today, we're still thriving together, supplying display fixtures and fittings across all the Super Retail Group's brands.