Ventless Bioethanol Fireplaces from EcoSmart Fire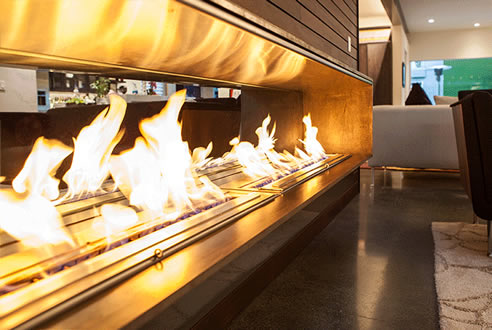 WHAT ARE YOU WAITING FOR?
Incorporating Fire Doesn't Have to be Complicated!
Did you know that EcoSmart Fire's bioethanol burner technology is entirely ventless? Because bioethanol is a clean-burning fuel source you don't need a flue or chimney at all!
With our versatile range of fire design solutions, you can:
Add a freestanding fire in minutes - simply unpack and place!
Convert a wood or gas fireplace using our Scope Series.
Design an entirely custom fire feature with bioethanol burners.
Insert a zero-clearance firebox into a wall. We've taken care of the clearances so you don't have to!
From concept to reality, our product specialists are available every step of the way to assist in bringing your vision to life.