Tram Stabling Gates from Magnetic Automation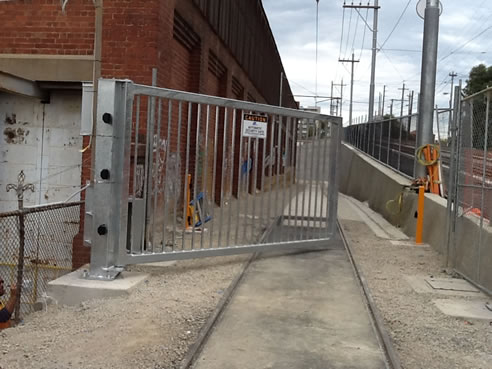 Magnetic's renowned high security tram stabling gates meet site specific standards and requirements. These tram stabling gates are based on Magnetic's specialist design of the train stabling gate and use fully welded Australian made RHS steel and hot dipped galvanised for maximum protection.
Installed as part of a tram site major rebuild, these gates prevent vandals and pedestrians having access to trains when they are not operational. The stabling gates have a high duty cycle and are built to operate simultaneously with existing traffic signalling.
For more information regarding our tram stabling gates or any other Magnetic Automation products, please contact our head office on 1300 364 864 or email.