Perimeter Security Protection from Magnetic Automation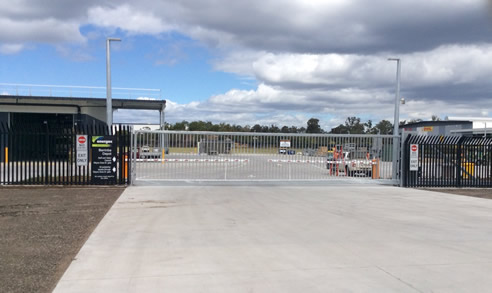 Double the perimeter protection
In circumstances where ample security is necessary to protect against vehicle and pedestrian traffic Magnetic can provide the safest and most efficient solution. A power distribution company located in a populated suburb needed to keep unauthorised vehicles and pedestrians from entering the site for safety reasons.
At the main entry/exit to the site, two Magnetic MHTM boom gates were installed which operate as a master and slave behind a 12-metre STG heavy-duty cantilever gate for increased security. Additionally, Magnetic also installed a further 12-metre STG gate and an 8-metre gate for the same site at various entry/exit points.
For more information regarding our STG gates, MHTM boom gates or any other Magnetic Automation products, please contact our head office on 1300 364 864 or email.