High Performance Resinous Garage Flooring by LATICRETE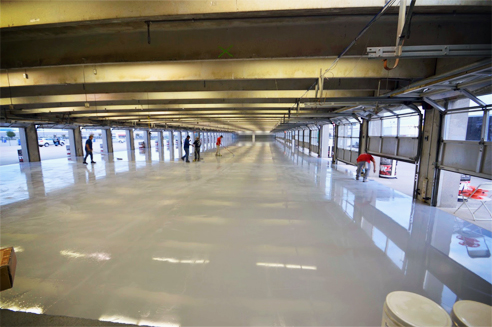 Only LATICRETE® SPARTACOTE® Flooring Systems Will Do!
Earlier this month, just before the NASCAR Triple-A Texas 500 Tripleheader weekend in the USA, Texas Motor Speedway partnered with Inter Tech Flooring and LATICRETE SPARTACOTE® to bring a brand new high-performance floor to the garage areas and technical inspection bays.
The process involved the application of SPARTACOTE Resinous Coatings and moisture mitigation over approximately 2044m², and with over 40 high-performance cars being worked on, the NASCAR garage was full of power tools, hot tyres, hot torches that leave abrasive debris, solvents, engine fluids and cleaners - a durable flooring system was needed to rise to the challenge.