Blue Coloured Glass in Concrete for Pools from Schneppa Glass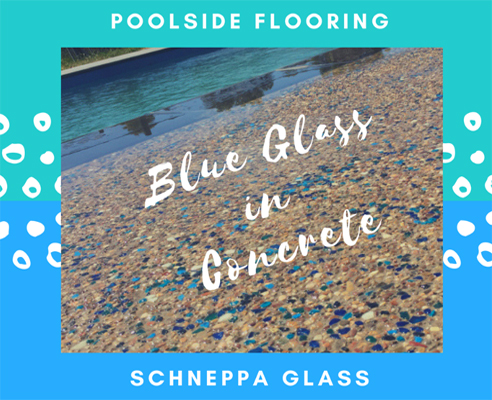 A pool area is one of the most luxurious places in the home, as such it should be styled accordingly. Architecturally it needs to represent a place of relaxation, social appreciation, and personalisation. We seek pool inspiration from trending renovation shows and observing what style our friends have embraced.
A popular look is to bring out and enhance the blue colour of the pool water and reflect it into how we style the pool. A way to do this is to use blue coloured glass in the concrete area around the pool walkway. Schneppa Glass has various colours in the blue-green pallet which you can choose to mix together and create a truly unique look. Alternatively, there are some pre-mix options you could choose, for a pool area the best option would be the "ocean mix" collection which is predominantly blue. If you were looking to compliment nearby plants, then the "forest mix" would be suit it perfectly.
To view the Schneppa Glass coloured glass collection, click here.
To view the pre-mix options available, click here.