Data Centre Systems - Airflow Panels from Tate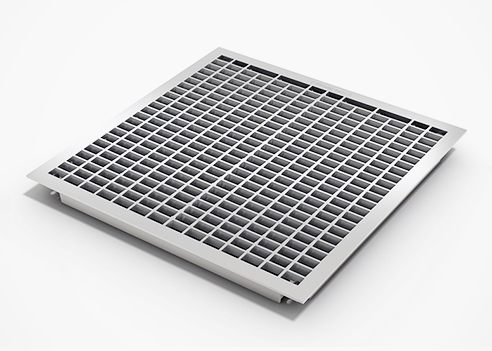 Custom Manufactured Data Centre Solutions
Innovative and custom manufactured products that work together to provide a floor-to-ceiling solution for your data centre.
Tate is redefining data centre airflow management. Our wide range of custom manufactured data centre products include raised access floors, structural ceilings and containment, as well as airflow panels and controls which work together to maximize your data centre's performance.
Concore® and Understructure Systems
There are 5 individual Airflow panels numbered below.
1. Double the cooling capacity of a typical grate:
The DirectAire® Al is an all aluminum lightweight directional airflow panel that uses patent pending technology to angle the air towards the equipment achieving a 93% Capture Index. This means that 93% of the airflow delivered through the airflow panel is entering the face of the server rack, providing the highest cooling capacity and energy efficiency of any aluminum airflow panel on the market.