Data Centre Containment Solutions from Tate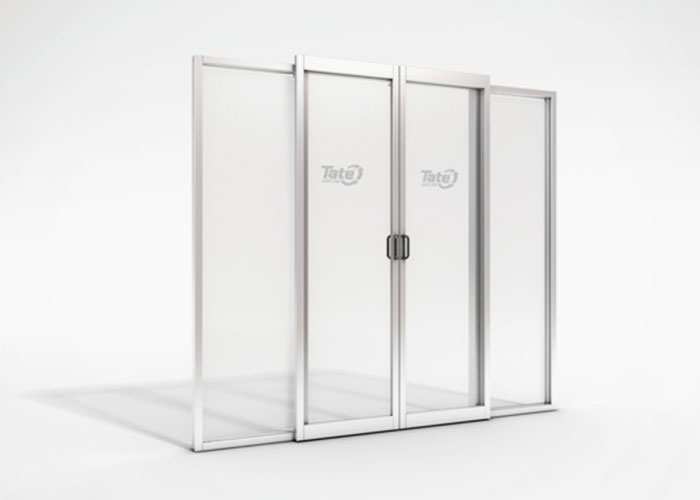 Customisable Solutions for Hot and Cold Aisles
Containing an entire row of air can improve capacity and energy efficiency by reducing by-pass airflow. The separation of cold supply air from hot exhaust air is one of the most popular strategies in data centre design. Tate's ContainAire® product line is the optimum aisle containment solution. Easy to install and modify, our products offer valuable energy savings opportunities. Optimise your data centre facility today by installing ContainAire®.
Dual Sliding Door
Pre-assembled for easy installation
Tate's ContainAire® Dual Sliding Doors are the ideal solution for both cold and hot aisle containment. Combining cost-effectiveness with ease of installation, the no threshold design eliminates tripping hazards. Frame components are pre-assembled and connect to the header rail to secure the assembly together. Integrated slide-locks simplify door installation onto the frame.
A factory installed full perimeter compression gaskets seals the door frame and minimises air leakage. Ergonomic angled handles reduce pinch points. Clear and multiwall panel options are available. The multiwall panel adheres to NFPA 75 & 76 flame spread and smoke development requirements. With two finish options to choose from, these dual sliding doors compliment all data centre designs.