Portable Electric HEATSTRIP Outdoor Heating from Thermofilm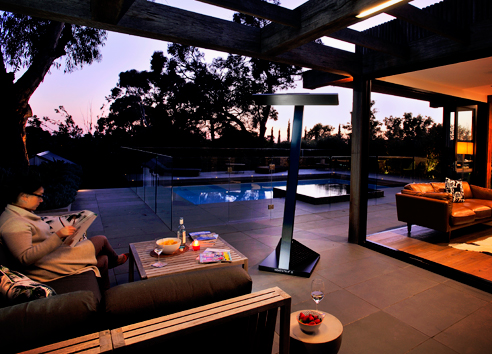 Outdoor heating never looked so good!
HEATSTRIP has taken its design inspiration from one of its most successful products and made it even better by incorporating it into a sleek and robust portable stand.
The new Portable Electric HEATSTRIP (THH1800AP) is the classy and refined solution, for when a portable, easy DIY electric heating option is required.
Incorporating a sleek stand with a 1800 Watt HEATSTRIP Classic heater, it is ideal for spot heating of tables, lounges, entertaining areas or workstations, both indoors and outdoors.
Fully portable with wheels, corrosion-protection, IP55 rated to prevent water ingress, and concealed power cable to ensure a sleek appearance, are some of the unique characteristics this heater has been carefully crafted in Australia ensuring the highest quality and style look.