Expert Tapware Maintenance Tips from Tilo Tapware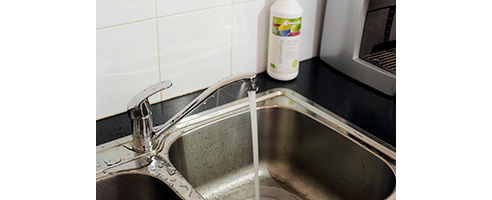 Top 4 signs that your tapware needs attention.
Modern plumbing has to be one of the most life-altering improvements in the last century. Without it, we would be cleaning our clothes with a washboard and frequently using an outhouse. Although we do not typically think about the lifestyle of our great grandparents, memories are conjured up when our plumbing goes awry. However, the best time to fix your tapware is actually at the first sign of a problem before anything seriously goes wrong.
Use your Ears
Unusual sounds or noises coming from within your tap which may echo down to the pipes, could be an indication there is a potential problem. Change in the taps internals or mixer body will affect its performance. It may present as a whistling noise which may also result in the restricted or inconsistent delivery of water. This could be an indication there is a blockage within the tap's body itself or in the aerator leading to a restricted flow of water or water spraying in all directions. Whistling noises can occur in one of two scenarios.
1. Water pressure is too high. When water pressure is too high the sheer velocity of water being forced through a small aperture will result in an annoying whistling noise every time you turn on the tap. It's the same whistling noise you produce when you pucker your lips and blow, only this noise can be more irritating and uncontrollable.