The Brawny Floor Expansion Joints Range from Unison Joints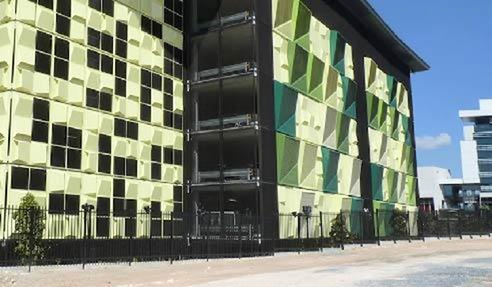 Unison Joints offers a versatile range of floor expansion joint solutions to suit all kinds of building and construction projects, from public infrastructure such as hospitals and transport facilities, to large retail centres and bulky-goods outlets. Proudly Australian, Unison Joints has been in service to the building sector in Australia for 16 years and counting. With an established reputation for customer-driven quality, the Queensland-based company continues to expand their trusted catalogue to provide world-class resources for better construction.
Floor Expansion Joint Systems by Unison Joints
Expansion joint gaps are designed to provide structural relief to buildings from movement impact caused by various factors, such as thermal changes, wind velocity, concrete creep and shrinkage, seismic activity and other factors. Movement Joint Coverplate systems are designed to transition these gaps while protecting the edge of floor systems; they provide a safe, trip-free span for trafficability of vehicles, pedestrians, trolleys and other forms of traffic. For the heaviest traffic loads, Unison Joints proudly presents the Brawny range of cover plate systems.
Brawny N was envisioned to be the best car park cover plate system in the market. Unison Joints delivers successful results with an innovative design that promotes excellent facility to heavy loads of rolling traffic. Boasting the highest build quality among the floor expansion joint systems of Unison Joints, the Brawny lineup includes: