Table Signs from Architectural Signs Sydney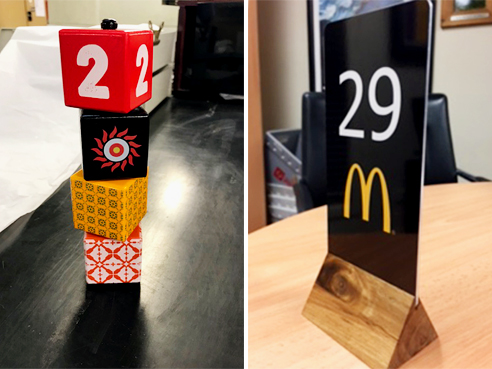 Table tents, branded table numbers and table sign displays perform well in temporary venues as well as permanent ones. Trade shows, expos and other large gatherings where businesses set up booths with displays are perfect examples. Tabletop displays can direct visitor's attention to products, literature, and samples.
They are also a great way to promote your brand, present information about menus, specials or even product information to customers. Some of the table tops signs can be double-sided allowing you to promote in multiple directions at once without taking up additional space.