Storage Ideas on Show with Attic Ladders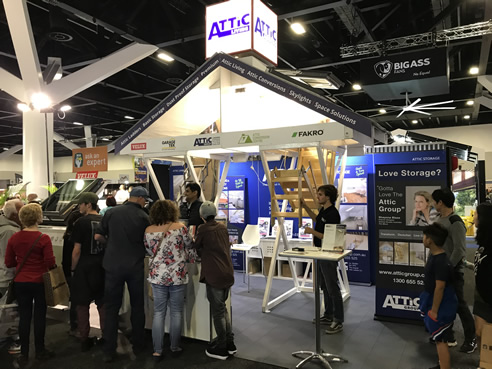 At a recent trade event, Attic Ladders had a range of their best ladders on show.
An attic ladder allows easy and quick access to create additional storage to access at any time.
Attic Group introduced attic ladders to Australia in 1975.
Visit the website to learn more about storage solution access for your home.
1300 655 525
Unit 2, 12 Frederick St, St Leonards, NSW, 2065