Curved Pre-Finished Ceiling Panels from Keystone Linings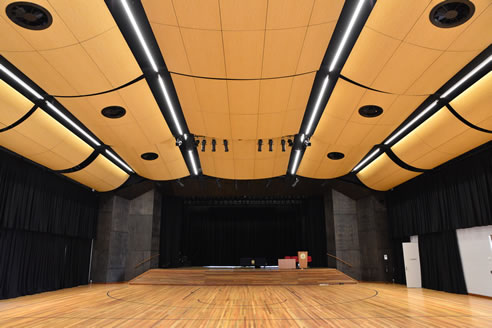 St Lukes Grammar
This multi purpose hall at St Lukes Grammar at Dee Why in New South Wales features Key-Nirvana 12mm curved pre-finished panels to suit TZG Architect's vision for a state-of-the-art design achieving curvature along the gradient of the panelling.
Built by Premier Building Group.
Are you looking for a product with endless design capabilities? Give Keystone a call and see how we can bring your ideas to life.