Hoop Pine Plywood Ceilings from Keystone Linings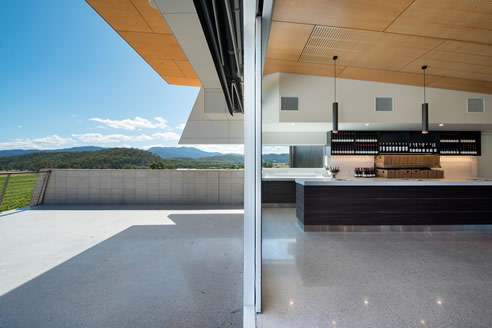 Multi award-winning Chrismont Winery, Victoria.
MG Design & Building collected 3 awards at the 2016 National Association of Building Designers awards:
- National Building Design of the Year;
- Best New/ Alteration/ Addition Design - Commercial;
- Best Interior Design - Non-Residential.
The Designer, Mark Gleeson, sourced local components for the design to represent the surrounding area.
With an expansive interior, there was a need for high quality acoustics, which was achieved through the use of Key-Ply Hoop Pine Plywood, supplied both solid and slotted.
Designer: M. G. Design & Building Pty Ltd
Builder: Bright Alpine Builders Pty Ltd
Photography: Matthew Mallet