Feature Ceiling Narellan Town Centre from Keystone Linings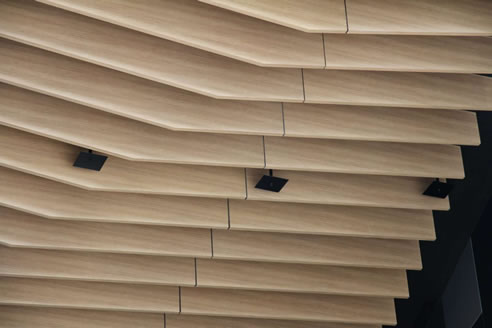 Narellan Town Centre | Feature Ceiling
In 2017, the Narellan Town Centre was opened to the public by NSW premier Gladys Berejiklian. With a floor space of over 70,000 m2 and a sky bridge over a road connecting the existing southern shopping precinct, the Narellan Town Centre is now the largest privately owned shopping centre in Australia, costing approximately $200M.
The Buchan Group were employed to provide architectural and interior design services according to the brief which was developed in conjunction with council planners and investors. Builders were Mainbrace Constructions.
Materials used in the project include an array of Keystone products, including:
- Key-Lena | MDF decorative panels;
- Key-Endura | Fibre Cement panels;
- Key-Nirvana | Premium decorative panels; and
- Key-Beam | Ultra-light ceiling beams.
Keystone thoroughly enjoyed working with The Buchan Group and and look forward to their future projects.